Specifications (Q/APH001-2002)
Item

Index

TL-1020

TL-1040

TL-1040A

TL-1060A

Discoloring power ≥

114

152

152

157

Free acid (in H2SO4), % ≤

0.20

0.20

0.20

0.20

Moisture, % ≤

10

10

10

10

Particle size (pass 0.074mm mesh), % ≥

95

95

95

95

Activity degree, m.molH+/kg , ≥

190

180

180

180

Heavy metal(in Pb), %≤

-

-

0.005

0.005

Arsenic (As),% ≤

-

-

0.0005

0.0005
Characteristic and use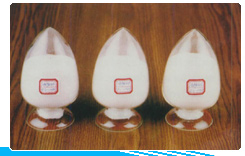 This product is sub-white power, which is not dissolved in water, oil and organic solvent. It has strong adsorption property and capacity. It is also innocuous, good heat stability, high filtrating speed and low oil retention. It is widely used in refining of industrial oil, edible oil, animal and vegetable oil.
User guide
Feed the activated bleaching earth directly into the raw material and mix round. If feeding the activated bleaching earth after heating up the raw material, the effect will be better.
TL-1020 is suitable for white oil, Vaseline, polyether recycled from waste oil, etc.
TL-1040 is suitable for industrial vegetable oil, white wax, vaseline, white oil, etc.
TL-1040A and TL-1060A are suitable for refining of edible vegetable oil, and medical purpose.